Apple Blames Rumors for iPhone Sales Drop, Confident in Record Sales for Holiday Quarter
While Apple's iPhone sales for the fourth fiscal quarter fell short of expectations at 17.07 million units, Apple CEO Tim Cook noted during the company's conference call that it expects to hit all-time record iPhone sales in the current quarter on the strength of the iPhone 4S.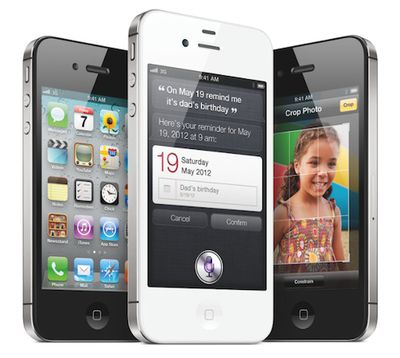 Cook noted that iPhone sales declined somewhat sequentially as rumors regarding a new model circulated. iPhone sales dropped by 2.4 million sequentially on a sell-through basis, which was actually less than the company had anticipated. Unsurprisingly, the reduction was most significant in the second half of the quarter as speculation surrounding the iPhone 4S "hit extreme highs". That pent-up demand led to a strong launch for the iPhone 4S, with Apple selling over four million units in the opening weekend.
iPhone rumors had been at a fever pitch for many months as Apple missed its usual June introduction of new hardware. Compounding the effect were persistent rumors of a dramatically redesigned "iPhone 5" offering a larger but thinner design than the current iPhone. Whether those iPhone 5 design rumors were incorrect or based on a design still in the works for a future model remains unknown, but the iPhone 5 was ultimately not released during this product cycle as Apple elected to remain with the iPhone 4 design as it launched the iPhone 4S.
Cook also expressed confidence in Apple's rollout plans for the iPhone 4S, with the device already available in seven countries and an additional 22 countries coming online by the end of this month. Record iPhone sales for the current quarter would come in above the 20.34 million units set in the third fiscal quarter (second calendar quarter) of this year. Apple has already issued strong guidance of $37 billion in total revenue for the current quarter, and with the iPhone making up the largest chunk of Apple's revenue, the company is clearly expecting strong sales at least through the end of the year.