Siri Allows Transcription Corrections by Keyboard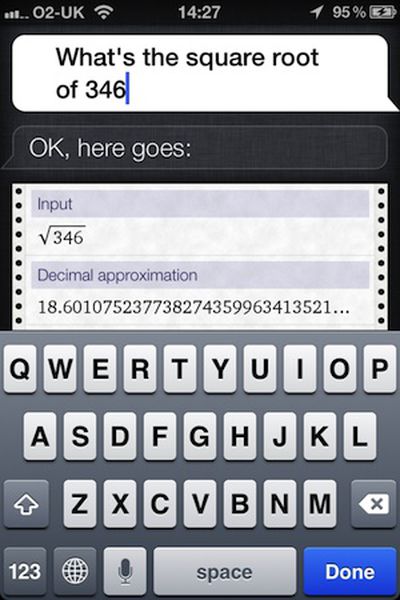 With Siri on the new iPhone 4S having some problems recognizing speakers with heavy accents, it's important to note that users are able to tap Siri's transcriptions of their voice input and edit them to correct errors or change parameters. The tip is gaining some publicity from App Advice, who picked up on it from @mattgemmell.
For example, let's say you want to know where the nearest Italian restaurant is located, but then change your mind. Instead, you're hungry for American food.

To do so, you would say (or text): Siri, where is the nearest Italian restaurant.

Once Siri gives you an answer, you can adjust the question as follows: Siri, where is the nearest American restaurant.
While in some cases it may be easier to simply speak a new question or request rather than edit a previous one, the feature should be useful for those situations in which Siri is only slightly off in its transcribed text or when only a very minor change in the original request is required to obtain follow-up information.