Magazine Apps Appearing In Newsstand for iOS 5 Beta Users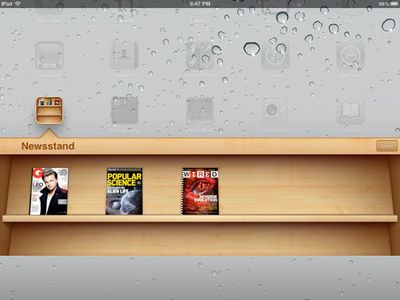 Magazine apps are starting to be updated to appear in the Newsstand feature of iOS 5. In this screenshot, sent to us by reader Shawn, we can see Wired, GQ, and Popular Science apps ready for reading. At the moment, only developers with the iOS 5 developer beta can see Newsstand.
All three apps were updated today with support for Newsstand built-in. Other magazine apps, including Golf Digest and Glamour, were updated today for Newsstand support, ready for iOS 5's general release tomorrow.