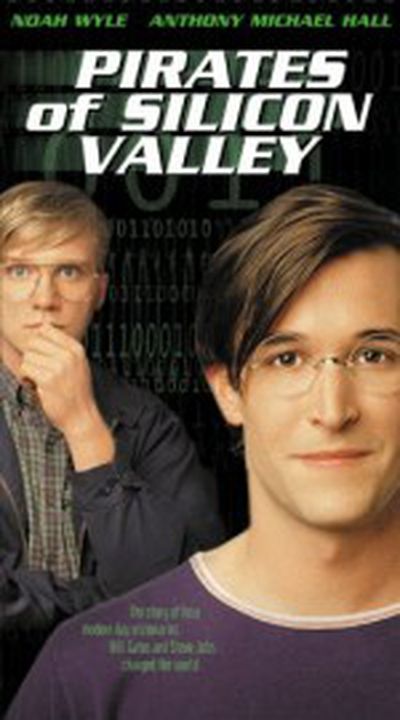 TNT plans to reair its 1999 movie Pirates of Silicon Valley tonight at 8pm Eastern/Pacific and again at 10pm. The dramatization -- starring Noah Wyle as Steve Jobs, Anthony Michael Hall as Bill Gates, and Joey Slotnick as Steve Wozniak -- follows the tech entrepreneurs from their college days, to the launch of the Macintosh and MS-DOS, through to Microsoft's investment in Apple as Steve Jobs returns to the company in 1997.

Pirates of Silicon Valley premiered on TNT in 1999 and went on to earn five Emmy® nominations, including Outstanding Made for Television Movie and Outstanding Writing for a Miniseries or Movie. The movie was written and directed by Martyn Burke, who adapted the script from the bestselling book Fire in the Valley by Paul Frieberger and Michael Swaine.
Noah Wyle, who played Jobs in the movie, played a joke on the audience at Macworld NYC in 1999, coming on stage at the beginning of Steve's keynote pretending to be Jobs, complete with black turtleneck, jeans and over-the-top mannerisms -- before the real Steve Jobs good-naturedly interrupted saying "that's not me at all! You're blowing it!" and tried to show him how to impersonate him properly.
The movie isn't an exact retelling of what happened between Apple and Microsoft. Instead, it is a dramatic retelling to make the story more entertaining. Steve Wozniak,
writing about the movie
said:
The personal drives portrayed in the movie were amazingly accurate. So were the key personalities, but not some others. The incidents themselves were all a best try to represent events that really occurred but they often happened much differently or at different times or with different people.