Stephen Wolfram on 25 Years of Steve Jobs' Influence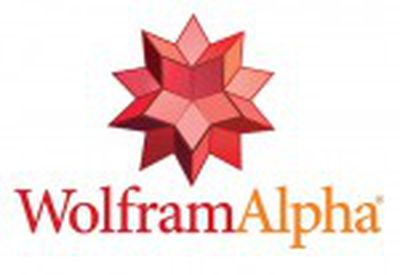 With WolframAlpha having just made a splash earlier this week for its role in the Siri personal assistant included in the forthcoming iPhone 4S, Stephen Wolfram's look back at how Steve Jobs influenced him over the course of 25 years is particularly relevant.
Wolfram, who gained fame for his development of the computational software Mathematica in the 1980s, was introduced to Jobs in 1987 when Jobs was at NeXT and Wolfram was developing his software. The two held a number of discussions, perhaps the most notable of which resulted in Jobs suggesting that the software be called Mathematica. Wolfram describes Jobs' approach to product naming:
I'd actually considered that name, but rejected it. I asked Steve why he thought it was good, and he told me his theory for a name was to start from the generic term for something, then romanticize it. His favorite example at the time was Sony's Trinitron. Well, it went back and forth for a while. But in the end I agreed that, yes, Mathematica was a good name. And so it has been now for nearly 24 years.
But Jobs' contributions went well beyond the software's name, extending to a number of suggestions to improve its usability.
As Mathematica was being developed, we showed it to Steve Jobs quite often. He always claimed he didn't understand the math of it (though I later learned from a good friend of mine who had known Steve in high school that Steve had definitely taken at least one calculus course). But he made all sorts of "make it simpler" suggestions about the interface and the documentation. With one slight exception, perhaps of at least curiosity interest to Mathematica aficionados: he suggested that cells in Mathematica notebook documents (now CDFs) should be indicated not by simple vertical lines—but instead by brackets with little serifs at their ends. And as it happens, that idea opened the way to thinking of hierarchies of cells, and ultimately to many features of symbolic documents.
Jobs and Wolfram continued their relationship, with Mathematica eventually being included with every NeXT computer, several of which made their way to Switzerland where Tim Berners-Lee used them to develop and launch the World Wide Web.
Wolfram goes on to discuss several other interactions with Jobs, including the dating advice Wolfram offered to Jobs after he met his future wife Laurene and the advice Wolfram received from Jobs questioning why Wolfram would include quotes from high-profile sources on the back cover of a book he was writing.
At the time, all sorts of people were telling me that I needed to put quotes on the back cover of the book. So I asked Steve Jobs if he'd give me one. Various questions came back. But eventually Steve said, "Isaac Newton didn't have back-cover quotes; why do you want them?" And that's how, at the last minute, the back cover of A New Kind of Science ended up with just a simple and elegant array of pictures.
Wolfram's summary of Jobs offers a similar take to that of others who have shared their perspectives on Jobs' life, citing his "clarity of thought" and willingness to take bold steps.
To me, Steve Jobs stands out most for his clarity of thought. Over and over again he took complex situations, understood their essence, and used that understanding to make a bold definitive move, often in a completely unexpected direction.
Steve Jobs died yesterday at the age of 56, and we've been collecting condolences and remembrances in our main article on his passing.