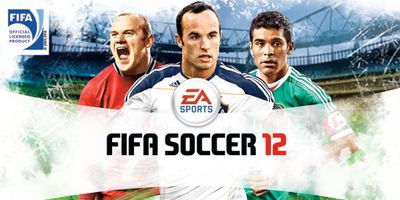 EA, which owns the hugely popular FIFA soccer video game franchise, has brought the game to the Mac for the first time with FIFA 2012, as noted by The Loop. The game is available via digital download for $39.99 on Gametree Mac.

For the first time ever, the best-selling FIFA Soccer franchise is being made available on the Mac with FIFA Soccer 12!

Chosen Best Sports Game by E3 Game Critics, FIFA Soccer 12 brings to the pitch the game-changing new Player Impact Engine, a physics engine built to deliver real-world physicality in every interaction on the pitch. Revolutionary gameplay innovations inspired by the real-world game make FIFA Soccer 12 deeper and more engaging. All-new Precision Dribbling creates a higher fidelity of touch on the ball for better control in tight spaces, more time to make decisions on attack, and more control over the pace of the game. Innovations in attack are balanced by a re-designed defending mechanism called Tactical Defending, which fundamentally changes the approach to defending by placing equal importance on positioning, intercepting passes and tackling. Plus, CPU players have been infused with Pro Player Intelligence, the next generation of player intelligence and performance.
FIFA is the best-selling sports video game franchise of all time, with more than 100 million units sold worldwide.
FIFA 2012 for Mac requires OS X 10.6.8 or higher, an Intel Core 2 Duo processor, 4GB of RAM, and an ATI HD2600 or NVIDIA GeForce 9400M or greater, with 256MB of VRAM. Most notably, the game won't run on the Intel GMA 950 or X3100 video cards.