Users can install a second hard drive in non-Server models of the new Mac Mini, according to MacRumors forum member Slyseekr. iFixit's teardown of the new Mac Mini released last month revealed enough room -- and an extra SATA port -- for a second hard drive to be installed, assuming one found the proper cable.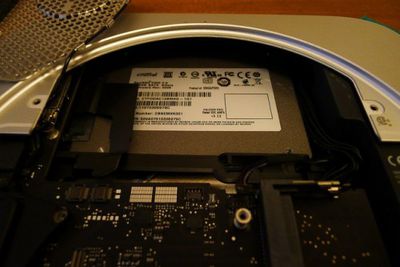 Slyseekr found that cable for $49 shipped, disassembled his Mac Mini, and installed a second hard drive, saving himself hundreds of dollars off the Server model. Step-by-step instructions are available on the MacRumors Forums.
The standard disclaimers apply of course: this is not an Apple-approved upgrade and may void your warranty, but a number of our readers have reported successful upgrades.