Apple Pays $946 in Korean Lawsuit Over Location Data Collection, New Class Action Suit Coming
Reuters reports that Apple's Korean unit has paid out the equivalent of $946 after losing a lawsuit over the company's collection of iPhone location data. The judgment was issued in May, and Apple is said to have made the payment last month.
Apple Inc's Korean unit has paid compensation to a user of its popular iPhone after collecting location data without consent, lawyers and court officials said, the first payout by the U.S. company over these complaints.

In May, Apple Korea was ordered by the court to pay 1 million won ($946) in compensation to Kim Hyung-suk, a lawyer, two officials at Changwon District Court told Reuters on Thursday.
Emboldened by the successful lawsuit, Kim's law firm is now preparing a class action lawsuit over the location issue, and a website set up at sueapple.co.kr to allow interested users to sign on to the lawsuit has been overwhelmed by traffic.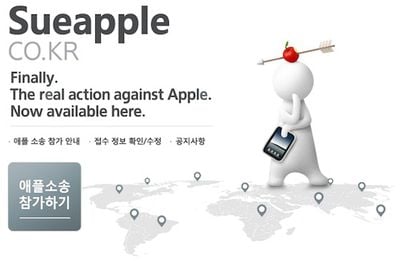 Several lawsuits have already been filed in the United States over the issue, which was cast into the public light by independent researchers back in April. Apple responded to the controversy one week later, clarifying that the observed location data was actually nearby cell tower and access point data being downloaded to users' iPhones to assist with geolocation rather than the devices' actual locations as defined by GPS. Apple did, however, acknowledge several bugs in the way the location data was being handled, and addressed those issues with iOS 4.3.3 in early May.