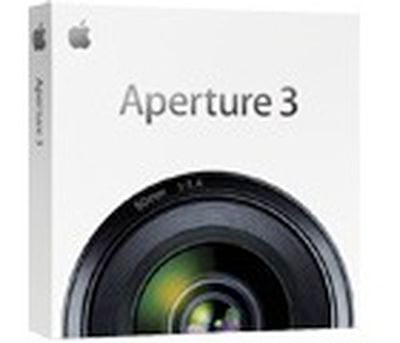 Apple today continued its parade of software updates ahead of the OS X Lion launch with the release of Aperture 3.1.3, providing a long list of improvements and undoubtedly quietly making some last-minute tweaks to ensure full compatibility with Lion.
This update supports general compatibility issues, and also addresses overall stability and performance. Minor issues addressed include the following:

- Improves reliability and performance when syncing web-published albums
- Slideshow exports are now handled as a background operation
- Crop tool now correctly supports use of gestures to define crop size
- Gesture support can now be enabled or disabled in Preferences
- Fixes an issue that could cause a blank sheet to display when placing a book or print order
- Published MobileMe, Facebook and Flickr albums now appear in a Web section in the Projects Inspector
- Shift-clicking snapshots on the Faces corkboard now allows you to make contiguous selections
- Metadata presets are now correctly applied to imported audio files
- Fixes an issue that could cause Aperture to quit unexpectedly when trimming audio in full screen mode
- Resolves various issues when adding names to Faces using accented, Japanese, Korean or Simplified Chinese characters
- Improves stability when browsing video clips
- Addresses reliability of library repair and rebuild
Full details on the update, which weighs in at 292.02 MB and requires Mac OS X 10.6.6 or later, are available in the release notes.