Apple has been touting full-screen apps as a major feature in OS X Lion. By all accounts, it works very well to remove distractions and help users focus on the task at hand.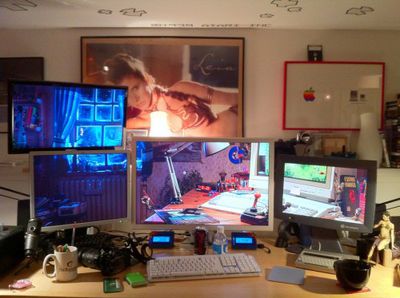 For multiple-monitor users, however, full-screen apps don't live up to the hype. When full-screen mode is turned on, Lion dims supplementary monitors (putting up the "linen" background) leaving extra screens as little more than expensive paperweights.
Don't worry, there's an easy solution: don't use full-screen mode.