Conde Nast Rolls Out Four New iPad Magazine Subscriptions, 'New Yorker' Launch Successful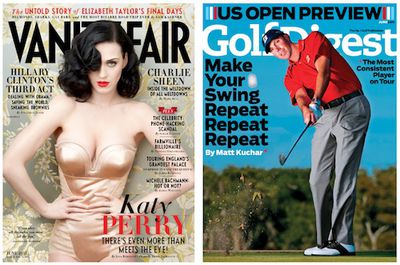 Making good on its promise to roll out more titles on the iPad, Conde Nast today released in-app subscriptions and apps for Vanity Fair, Glamour, Golf Digest and Allure.
The monthly magazines will run $1.99 per issue or $19.99 per year on the iPad, with current print subscribers receiving the iPad issues for free. Print subscriptions are available directly through the magazines' websites for the same price as the iPad versions: $19.99/year, notably keeping Conde within Apple's pricing guidelines for in-app subscriptions.
From an internal memo by Conde Nast President Bob Sauerberg:
Today's rollout follows last Monday's successful debut of iPad subscriptions for The New Yorker, which was the top-grossing app for most of the week. We're clearly tapping into the enormous appetite consumers have for our award-winning content.

Thank you to everyone who worked so hard to bring this next important step in our digital growth to market on schedule. We should all be exceedingly proud of each and every milestone.
A Conde Nast spokesperson declined to comment when asked about iPad subscription numbers for The New Yorker.
With in-app subscriptions for five Conde Nast magazines now available for the iPad, subscriptions for the publisher's remaining three iPad magazines (Wired, Self and GQ) should be rolling out by the end of the month.