Apple Issues New 4.2.2 (iOS 4.3) Update for Apple TV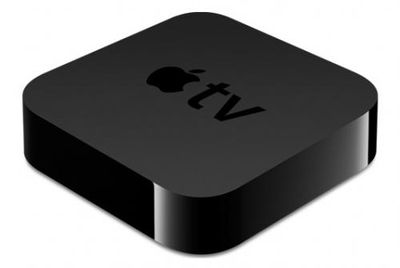 Apple today issued a new software update for the second-generation Apple TV, moving the software version to 4.2.2 as reported by the device. Apple's servers, however, register the update as a new build of iOS 4.3 carrying a build number of 8F305.
There is no word yet on changes included in the update, as Apple has yet to publish documentation on the new version.
Update: Apple's notes on the changes include:
- Audio: Addresses an issue in which audio is not output when playing some video content.
- Video playback: Addresses an issue in which video is not displayed when playing some content.
- Audio output setting: Adds an audio output setting for switching to 16-bit audio for compatibility with some TVs and AV receivers.
- Live FF/RW improvements: Improves the performance of fast-forwarding and rewinding live events.
- Movie description: Addresses an issue in which the description information is not displayed for some movies.
- YouTube video order: Addresses an issue in which YouTube subscription videos were not ordered by date.