Apple Reports Best Non-Holiday Quarter Ever With $5.99 Billion Profit for Q2 2011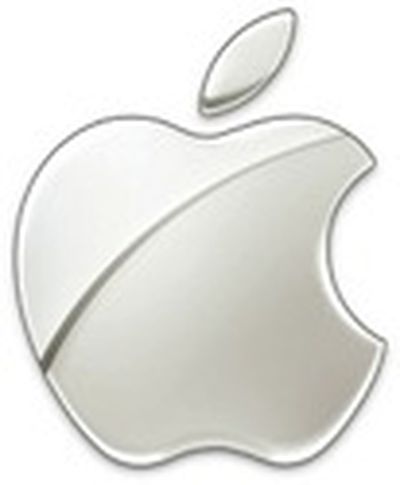 Apple today announced financial results for the first calendar quarter and second fiscal quarter of 2011. For the quarter, Apple posted revenue of $24.67 billion and net quarterly profit of $5.99 billion, or $6.40 per diluted share, compared to revenue of $13.50 billion and net quarterly profit of $3.07 billion, or $3.33 per diluted share, in the year-ago quarter. Gross margin was 41.4 percent, compared to 41.7 percent in the year-ago quarter, and international sales accounted for 59 percent of the quarter's revenue. The numbers represent the best non-holiday quarterly revenue and earnings in Apple history, just missing last quarter's $6 billion profit.
Apple shipped 3.76 million Macintosh computers during the quarter, a unit increase of 28 percent over the year-ago quarter. Quarterly iPhone unit sales reached a record 18.65 million, up 113 percent from the year-ago quarter, and the company also sold 9.02 million iPods during the quarter, representing 17 percent unit decline over the year-ago quarter. Apple also sold 4.69 million iPads during the quarter.
"With quarterly revenue growth of 83 percent and profit growth of 95 percent, we're firing on all cylinders," said Steve Jobs, Apple's CEO. "We will continue to innovate on all fronts throughout the remainder of the year."
Apple's guidance for the third quarter of fiscal 2011 includes expected revenue of $23 billion and earnings per diluted share of $5.03.
Apple will provide live streaming of its Q2 2011 financial results conference call at 2:00 PM Pacific, and MacRumors will update this story with coverage of the conference call highlights.
Updates
- Largest year over year quarterly revenue growth. Fueled by record iPhone sales. Robust demand for iPad. Strong growth in Mac sales.
- Mac. 3.76 million Macs. Pleased with the strong growth, given 3% contraction in PC market overall. Growth fueled by popularity of MacBook Air as well as strong sales of MacBook Pros. Entire MBP family was refreshed in January. Customer response excellent.
- Developer preview of Lion was introduced. Lion features Mission Control, LaunchPad, Full Screen Apps, new Multitouch Gestures.
- Lion scheduled to ship this Summer. Look forward to showing more features at WWDC.
- 9 million iPods. Though lower year over year, still higher than expectations. iPod Touch makes up 50% of the iPods sold.
- iTunes Stores - Best quarter ever. $1.4 billion revenue. Over 100 million books downloaded.
- iPhone. Record 18.6 million. 113% year-over-year growth. Significant increase in capacity, allowing them to increase distribution. Verizon launch in the March quarter.
- iPhone continuing to see strong growth in enterprise market.
- iPad. Thrilled with momentum. 4.69 million iPads. Launch of iPad 2. Still trying to get it into hands of customers. We sold every iPad 2 we made this quarter. Would have liked to end with more in channel inventory.
- Just under 189 million cumulative iOS device sales by end of March quarter.
- More than $2 billion in payments to developers in App Stoer.
- Apple Retail. 10th anniversary on May 19th. Half of the Mac sold to those who never owned a Mac before.
- Launched Personal Setup. Helps customer set up the product in the store. Includes email, contacts, applications and more. Set up over 1 million products.
- 40 new stores in fiscal 2011. Nearly 3/4 will be outside of the U.S. Including 5th store in China.
- Excited about our new product pipeline.
Q&A
Q: Any supply chain disruption from Japan?
A: Incredible tragedy. Apple has a long history/ties to people in Japan, we are very saddened. Regarding our business in Japan. Some revenue impact, but not material in consolidated results. Regarding global supply train, we did not have any supply or cost impact in our fiscal Q2 as a reslut of the tragedy, and do not anticipate any material impact in Q3. We sourced hundreds of items in Japan, ranging from LCDs, optical drives, NAND flash, resin coatings, foil. The earthquake/crisis caused disruption to many of these suppliers. But since the disaster, Apple employees have been working around the clock with suppliers and implemented a number of contingency plans. Our partners have displayed an incredible resilience. There are some supply risks that are beyond the current quarter, but the situation is still uncertain, so it's difficult to predict beyond Q3.
Q: Where the iPad 2 constraints are?
A: The demand on iPad 2 has been staggaring. We are still amazed that we are still heavily backlogged. We're planning on addition more countries through the quarter. We are confident we can produce a very large number of iPads for the quarter.
Q: Price elasticity curve of the iPhone with the $49 3GS?
A: Very popular. did very very well.
Q: How do you think of the maturity of LTE? And Apple's sense of urgency to get products out?
A: I was asked this question when we launched the iPhone with Verizon. The first generation of LTE chipsets forced a lot of design compromises. Some of those we are just not willing to make. We are extremely happy with the iPhone 4 and the iPhone 3GS. And hitting 18.6 million units was something much larger than we thought we could do this quarter. And to 3 more large carriers.
Q: International penetration of Macs?
A: Growth on the Mac has been enormous in Asia. Up 76% in Asia-Pacific. Many multiples of the growth that the region had seen for the market. We are seeing enormous growth for the Mac there. Japan also did well. U.S. had a surprisingly strong quarter. Marketshare is obviously less outside the US in most places than in the US. That speaks very well for the opportunity that the Mac has. 20 quarters in a row where we've outgrown the PC market. The momentum is still there and we're the only guys focused on building innovative products in that space. Several of the international countries are extremely portable focused. I see popularity in both the iMac and portable form factors.
Q: Forces that caused lower gross margins?
A: Higher mix of iPad sales (priced very aggressively). The iPhone channel inventory increased by 1.7 million units. The iPad channel inventory fell, and was below our range. So those were the forces I'd highlight.
Q: How are you seeing different opportunities in the large enterprises with your MacBook given the greater receptiveness to the iPhones and tablets. Is it opening doors to get Macs in?
A: Clearly seems to be creating a halo effort for the Mac. In part why we're seeing growth on the Mac side.
Q: Talk about the CDMA phone and any new markets that you are looking to enter?
A: I don't want to get into specifics, but we are constantly looking at where we should bring on incremental partners. We've brought on 3 this quarter. That's on top of the ones we brought on in December. We are constantly looking and adding where it makes sense.
Q: Any similarities between rise of Android and rise of Windows? How do you maintain growth in the face of that?
A: The comscore data released yesterday reported the iOS platform outreaches the Android in the U.S. We launched the iPad 2, sold every one we make. We are gaining traction in enterprise. Largest App store. We feel very good about where we are, and our future product plans. We continue to believe that iPhone's integrated approach is materially better than Android's fragmented approach. The user appreciates that Apple takes full responsibility for the experience. Few customers want to be a system's integrator.
Q: How closely has Jobs stayed involved during his medical leave?
A: He is still on medical leave, but we do see him on a regular basis. And he continues to be involved in major strategic decisions. I know he wants to be back full time as soon as he can.
Q: Was it a forecasting error on the iPad side?
A: Pleased with the progress that we've made on the manufacturing ramp. Producing more than the original iPad launch. So confident, already expanding countries for iPad sales.
Q: Share views on the one year timeline for iPhone, iPod products?
A: We never comment on unannounced products. So I have nothing to share from that perspective.
Q: Any interest in having iPads subsidized by service providers?
A: It is subsidized in some markets (Japan, some European). But the vast majority using the iPad on 3G is on a pay as you plan. So yes, carriers can do that, but many customers prefer the pay as you go plan.
Q: Samsung lawsuit?
A: We are samsung's largest customer. Samsung is a very valued component supplier for us. We felt the mobile division of Samsung has cross the line and have had to now rely on the courts.