Best Buy to Provide iPads to All Retail Employees?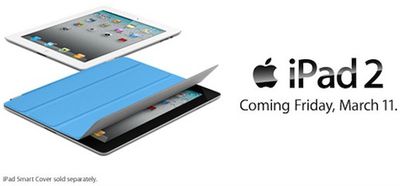 Forbes reports
that a major U.S. retailer presumed to be Best Buy is preparing to provide all of its retail store employees with iPads, a move that could help the electronics chain sell staff (and thus customers) on the company's concept of a "Connected World".
A source with knowledge of corporate mobile device deployments tells Forbes that one of the country's top 10 largest retailers expects to distribute iPads to each of its on-floor sales associates. This retailer, the source adds, operates 1,100 stores across the U.S. As the country's largest electronics retailer - as well as a retailer that currently operates around 1,100 stores in the U.S. - Best Buy is a natural match.
Best Buy employs approximately 180,000 full-time, part-time, and seasonal employees worldwide, and while only U.S.-based on-floor sales staff would qualify for the rumored offer, the boost would still represent distribution of many tens of thousands of iPads in a significant boost to Apple's bottom line.
Populating every Best Buy store with iPad-toting salespeople would be a boon for Apple, which would not only sell tens of thousands of devices for the purpose, but also have its wares in constant, high profile use across the country.
The benefits are less assured for Best Buy, which has struggled financially in recent quarters. That said, the aim of the Connected Stores is to make Best Buy shops more alluring destinations and to encourage people to purchase devices by offering as interactive and informative a shopping experience as possible. If an army of iPads helps Best Buy achieve this goal, then the gamble will be worthwhile.
Also unclear is the timeline for such a rollout. Apple will presumably be looking to prioritize distribution to the general public before fulfilling such a large order for Best Buy, as the company typically restricts distribution of popular new products even for its own employees until consumer demand and supply levels begin to come into balance.