Steve Jobs to Appear at Tomorrow's Media Event? [Updated]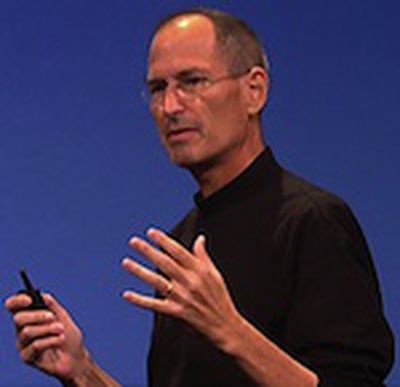 Italian site setteB.IT reports [Google translation] that Apple CEO Steve Jobs is expected to appear at tomorrow's media event widely expected to see the introduction of the next-generation iPad.
Yes, all odds are against us, yet we have reassuring information.
We want to tip the balance and we believe that the new iPad will debut in the hands of Steve Jobs.
The source and its legitimacy are unknown, and we have a hard time believing that Jobs will distract from the focus on the iPad and other potential announcements by stepping out of his indefinite medical leave of absence to be on hand.
Update: All Things Digital reports that Jobs is "definitely considering" making an appearance at the event tomorrow, most likely in a brief appearance on stage with other executives to show off the new iPad. His appearance has not, however, been confirmed.
According to several sources close to the situation, Apple CEO Steve Jobs - who is on a health-related leave from the company - is definitely considering an appearance at its big iPad 2 event tomorrow.
But the possibility - which would be a big sensation at the San Francisco gathering - is also just as definitely not confirmed as yet, stressed sources.
If he did appear, sources said Jobs would at least make a brief appearance onstage, along with other top company execs in showing off Apple's latest version of it hugely popular tablet.