Apple's ATI Radeon HD 5870 Works in 2008 Mac Pro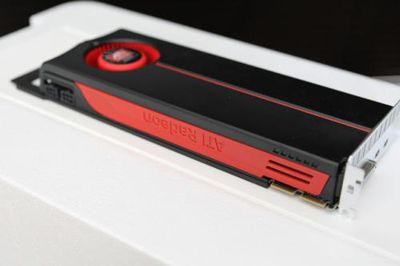 According to
Barefeats
, Apple's
ATI Radeon HD 5870 Graphics Upgrade Kit ($449)
for the Mac Pro does indeed work in the 2008 Mac Pro. This is despite the fact that Apple only officially lists the 2009 and 2010 Mac Pros as supported hardware for the upgrade card.
We plugged the Radeon HD 5870 into the 2008 Mac Pro. It works like a charm. Runs Portal faster than the 6-core Westmere. Details coming soon.
This gives existing 2008 Mac Pro owners another video card upgrade option from Apple. We had previously reported when the video cards had become available for purchase from Apple's online store. Barefeats has posted some preliminary results on the forums:
Here's an appetizer. I'm benchmarking Portal First Slice (which all my remote testers are using).
At 1920x1200 with these settings:
Model Detail = High, Texture Detail = High, Shader Detail = High
Water Detail = Reflect All, Shadow Detail = High, Color Correction = Enabled
Antialiasing Mode = None, Filtering Mode = Anisotropic 4X
Vertical Sync = Disabled, Motion Blur = Enabled
The 6-core Westmere 3.33 (2010) with Radeon HD 5870 = 233 FPS avg
The 8-core Harpertown 3.2 (2008) with Radeon HD 5870 = 250 FPS avg
The 2008 model is faster!!
Full results should appear on Barefeats shortly.