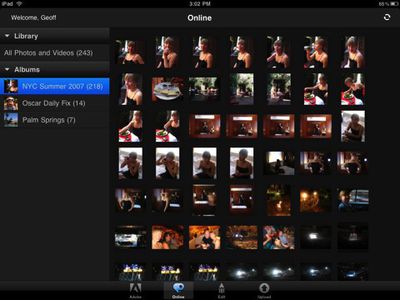 Adobe yesterday released an update to its popular Photoshop application for the iPhone, renaming it
Adobe Photoshop Express
and bringing iPad compatibility to the application. First
released
for the iPhone last October, the application offers a number of simple image editing options, including cropping, rotating, color adjustment, and filters.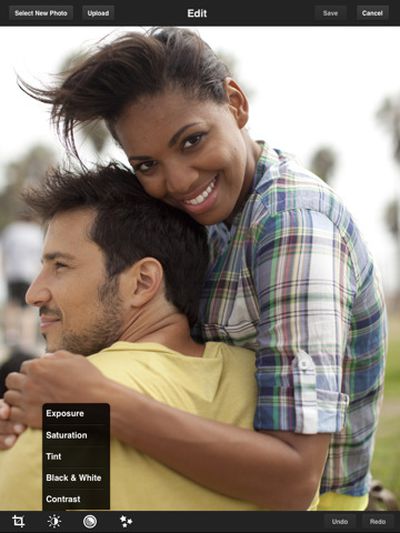 With the increased screen real estate available on the iPad,
Photoshop Express
can now offer streamlined gallery views with workflows that allow users to easily work on multiple photos in succession.
Features specific to iPad:
- Support for portrait and landscape orientations
- Redesigned Online, Edit, and Upload workflows
- Ability to work on multiple photos in sequence from within a single workflow
- Redesigned Organizer view with simplified album sharing
- Updated icons and visuals that make it easier to navigate and use the Editor
- Ability to upload to Photoshop.com and Facebook simultaneously
Adobe has expressed interest in finding out from users of the company's desktop version of Photoshop how they might be interested in viewing and working with Photoshop files on the iPad, and while Photoshop Express obviously does not offer anywhere near the functionality of desktop Photoshop, it does demonstrate Adobe's commitment to the platform as it begins testing out functionalities that could eventually be expanded into a more full-featured iPad application.
Update: As noted by Gizmodo and TUAW, this initial version Photoshop Express appears to suffer from some major stability problems, which are causing numerous crashes and other quirky behavior. Consequently, it is recommended that users hold off from downloading or updating to the new version until Adobe fixes the issues.
Update 2: Adobe has already fixed the crashing bugs and Apple has pushed the update to the App Store, so it should be safe to download now.