Larry Ellison Compares HP CEO's Forced Resignation to Jobs' Ouster at Apple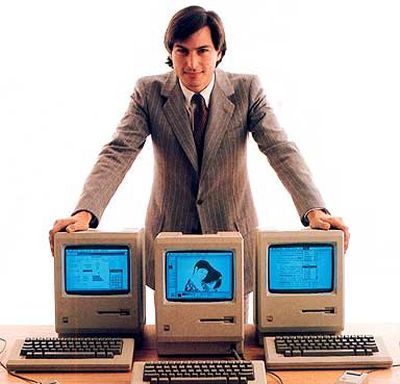 The New York Times reports
on the recent forced resignation of HP CEO Mark Hurd following claims of sexual harassment and improper expense reports, quoting Oracle CEO Larry Ellison as comparing Hurd's ouster to that of Steve Jobs' departure from Apple in 1985.
"The H.P. board just made the worst personnel decision since the idiots on the Apple board fired Steve Jobs many years ago," Mr. Ellison wrote. "That decision nearly destroyed Apple and would have if Steve hadn't come back and saved them."
Hurd had received strong reviews from investors over his five-year tenure as HP's CEO, where he led the company past Dell to become the world's largest computer vendor and boosted company performance in a number of areas. Hurd was less well-liked by HP employees, who disapproved of his cost-cutting and job-cutting moves even as his own compensation package soared.
Hurd's departure came after a relationship between Hurd and company contractor Jodie Fisher failed to pan out, resulting in allegations of sexual harassment by Fisher. In investigating the situation, HP's board discovered irregularities in Hurd's expense reports related to Fisher's work with the company. Taking the advice of a public relations firm, HP disclosed the full details of the situation and reached an agreement for Hurd's resignation, for which he is expected to receive up to $50 million in severance.
While the circumstances of Hurd's departure are significantly different from those of Jobs' ouster, which was the result of an internal power struggle with CEO John Sculley, Ellison's argument compares Hurd's performance and leadership ability to that of Jobs by noting the similarity in talented leaders being chased away from their companies for reasons that could be considered unwarranted.
Following Jobs' departure, Apple struggled as Microsoft-powered PCs dominated the late 1980s and 1990s. Jobs returned to Apple in 1997 with the company's acquisition of NeXT, which had been started by Jobs after he left Apple. Then-CEO Gil Amelio was ousted by the Apple Board of Directors a few months after the NeXT acquisition, and Jobs was installed as interim CEO, eventually dropping the "interim" title.