Apple Approves iPhone 4 LED Flashlight Apps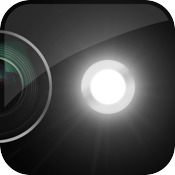 Immediately after the iPhone 4 was released, Michael D'Ulisse of
MoreBluSky
came up with the idea to make an app that used the iPhone 4's camera flash as a Flashlight. Apparently, he wasn't alone as a number of other Flashlight apps were apparently also submitted to the App Store. Despite submitting his app the day following the iPhone 4's release, however, the app hadn't been quickly approved by Apple.
D'Ulisse contacted Apple about the delay and was told that such apps would be rejected as "inappropriate use of hardware". The developer then reached out to Apple's Phil Schiller who promised to meet with the App Review department to review their policy. D'Ulisse's arguments must have been convincing as after some consideration, Apple has approved MoreBluSky's
Flashlight - For iPhone 4
app as well as the many other iPhone 4 flashlight apps in their approval queue. Each app, however, must include a disclaimer that continued use of the iPhone's LED may dramatically decrease battery life.