iPhone 4 Pre-Orders Bring Down Servers and Generate Long Lines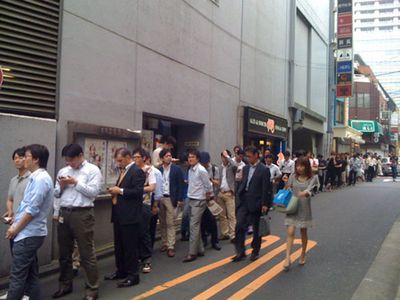 Photo from Businessinsider.com
iPhone 4 pre-orders kicked off today and have been causing trouble for Apple's
online ordering system
which has been up and down throughout the morning. In fact, we are still receiving reports of U.S. customers being unable to fulfill the order forms online.
Boy Genius Report has also heard that AT&T's own internal network has been brought down by the crush.
In Japan, reports indicate that many physically lined up throughout the country just to get on the wait list. Softbank also found their servers struggling to keep up with demand while hundreds stood in line:
Softbank spokesman Furuya Katsuhide said that the better-than-expected demand had stressed the company's systems, which slowed both its website and the reservation process at stores.
Businessinsider also notes lines forming at AT&T stores in the U.S.