Valve Teases Team Fortress 2 Release for Mac Tomorrow, Delays Portal 2 to 2011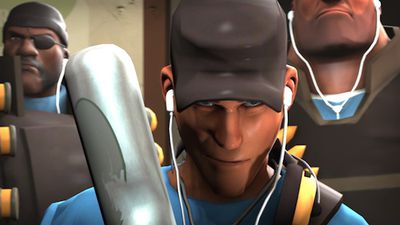 Valve Software today
posted a teaser
on its official blog for
Team Fortress 2
hinting at a release for the game on Mac OS X tomorrow.
Team Fortress 2
would mark the third major Valve series to hit Mac OS X, following
Portal
and
Half-Life 2
(plus two
Half-Life 2
sequels) released since Valve
announced
that it would be making its game library as well as its Steam game distribution platform offering a host of third-party games available on Mac OS X beginning last month.
Big things are happening RIGHT NOW at Valve. Things involving cultivated tree-fruit. BIG things. Things that rhyme with "grapple." Things that rhyme with "Speem Gortress zmavailable on the Babac."
Not today. But tomorrow. BIG THINGS. Stay tuned...
The news comes just after Valve announced that it will be delaying the release of its much-anticipated Portal 2 until 2011, citing the fact that "making games is hard". Portal 2 had been expected to see a release before the end of this year.