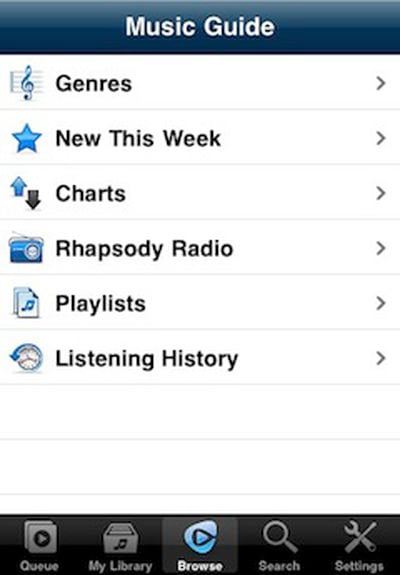 Streaming music service Rhapsody yesterday
announced
that it has added downloadable playlists to its
iPhone application
, allowing users to cache songs for playing while not connected to wireless or cellular networks.
Here's how it works: say you've built the perfect road-trip playlist (mine includes all of Sheryl Crow's Tuesday Night Music Club, a bunch of Joe Strummer and Clash songs, plus a smattering of "Weird Al" Yankovic). Simply launch your Rhapsody app, open the playlist and click the Download icon. You'll need either a 3G or WiFi connection to do this initially, but once the songs are saved to your device, you can rappel into the deepest crevices of the Grand Canyon and still be able to play them back. In the coming months, we're adding the ability to download individual songs and albums directly from album pages; we started with playlists because that's how most of our customers listen to their music.
Rhapsody notes that while the iPhone application will run on the iPad in a non-optimized version, the service is planning to launch a dedicated iPad application later this year.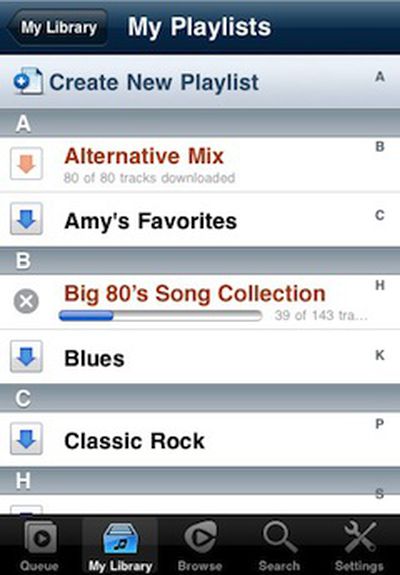 Rhapsody offers
two levels
of its "all-you-can-eat" music subscription plans, a $9.99/month plan allowing access by one mobile device or a $14.99/month plan offering access for up to three mobile devices.