Apple Building Out eBook Categories Ahead of iPad Launch as Developers Update Apps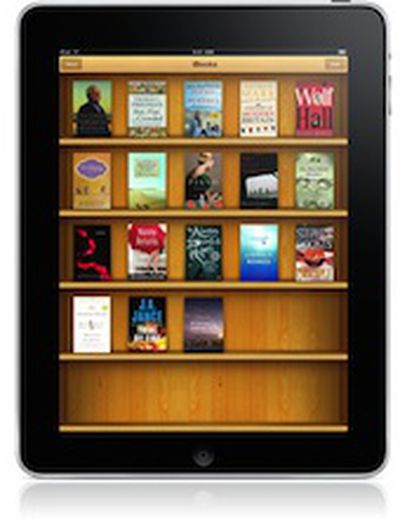 Forbes reports on information obtained by App Store research firm Busted Loop as part of its AppSlice project, revealing Apple's plans for eBook categories to be rolled out for its iBookstore.
AppSlice's findings point to a highly organized approach to bookselling. Apple has designated about 20 "top-level" categories for books, including "Fiction & Literature", "Reference," "Romance," "Cookbooks" and "Comics & Graphic Novels." Below those categories lie more than 150 sub-categories, including some very specific genres, such as "Manga" under "Comics & Graphic Novels," "Special Ingredients" under "Cookbooks," and "Etiquette" under "Reference." Some sub-categories, such as "Fantasy" and "Science Fiction & Literature," even have sub-sub-categories ("Historical" and "Paranormal," for example.) There are also two sections for "Erotica" books; one under "Fiction & Literature" and one under "Romance."
The report notes that the apparent categorization system for eBooks, which has reportedly changed several times since the iPad and iBookstore were announced January, appears to offer a great deal more specificity than Apple's App Store, which currently offers 20 different top-level categories with only its "Games" category offering sub-categories for further sorting.
Busted Loop's data also reveals that a little over 10% of the App Store's current applications have already been certified as being iPad-compatible. As with the existing App Store system, the "iPad Wi-Fi" and "iPad 3G" appear as separate entries for developers to list compatibility, as some applications such as those requiring GPS functionality will only be compatible with the 3G models. Likewise, some existing App Store applications such as those utilizing the iPhone's camera will not be compatible with the iPad at all.