Steve Jobs Ranked World's 136th Richest Person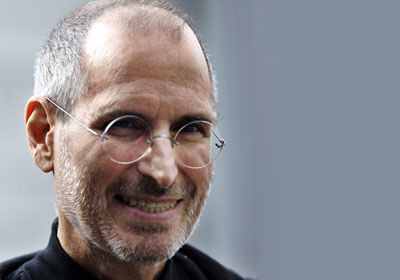 In its annual list of the
world's billionaires
,
Forbes
this year ranked Apple CEO Steve Jobs in a tie with six others for
136th place
with a net worth of $5.5 billion. Jobs' net worth is up from $5.1 billion in an
October 2009
Forbes
ranking of richest Americans and up from $3.4 billion and
178th place
in last year's world ranking.
Following months of rumor and speculation, cultish king of the iGeeks presented the highly anticipated iPad in January; ten-inch, multi-touch computer intended to fill gap between smartphone and laptop. Delighted: nerds everywhere. Scared to death: newspaper and magazine publishers. Also unveiled new iBookstore and iBooks application in direct challenge to Amazon's Kindle; several book publishers have committed to content agreements.
Jobs is Disney's largest individual shareholder by virtue of the company's 2006 acquisition of Pixar, and continued increases in Disney's stock price since a deep low almost exactly a year ago have pushed his stake in the company to $4.2 billion. Apple's stock, meanwhile, has continued to soar and is up more than 150% over the past year.
Mexican telecommunications tycoon Carlos Slim Hel took the top spot in this year's rankings at $53.5 billion, just ahead of Microsoft founder Bill Gates, who had held the top spot 14 out of the previous 15 years.