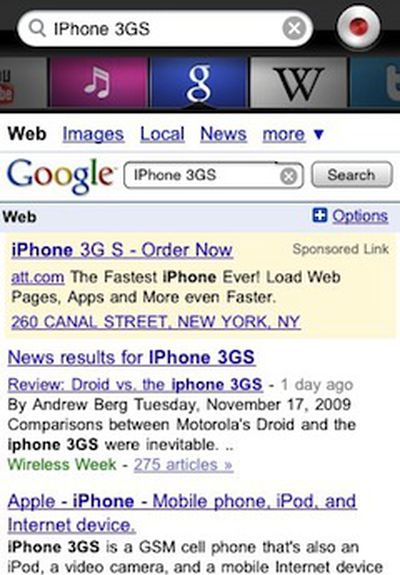 Dragon Search
[
App Store
, Free], the follow-up to the highly-publicized
Dragon Dictation
iPhone application released last week, has appeared in the App Store.
Dragon Search
utilizes voice recognition technology to allow users to search by voice numerous sources, including Google, Yahoo!, or Bing (depending on the user's search engine preferences), YouTube, Twitter, iTunes, and Wikipedia.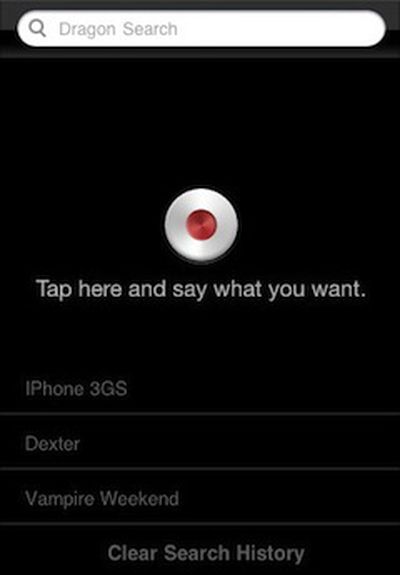 Nuance Communications, the company behind the Dragon applications, has also become more proactive about privacy issues in the wake of concerns from users over
Dragon Dictation
's automatic uploading of their contacts' names to the company's servers. While the goal of the tactic was to enable more accurate transcription of those names, a number of users have been concerned about privacy issues, from the security of the company's servers to possible misuse of the information.
In response, Nuance earlier this week issued an updated version of Dragon Dictation that makes uploading of contacts optional and allows users to delete the information if it had been automatically uploaded by the original version of the application. In the case of Dragon Search, Nuance makes clear in the application's App Store description that no personal information is uploaded or stored, although spoken search queries are stored by the company for assistance in improving its technology.