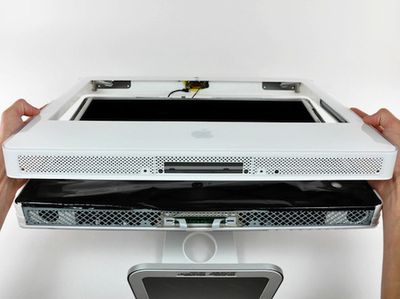 Popular do-it-yourself repair site iFixit yesterday
announced
that it has released nearly 250 new repair guides covering in great detail a wide assortment of repairs for every Mac mini model and every 17" and 20" iMac model produced by Apple since 2004.
The repair manuals include in-depth disassembly guides, model identification tips, troubleshooting techniques, and upgrade information. The 241 new repair guides use 1,452 photos to clearly communicate each step of the repair.
The company has also launched an iMac parts store to allow consumers to purchase the necessary parts for their repairs.