Hands-On Impressions and Other Tidbits From Today's Releases
Apple's new product releases earlier today have generated a lot of excitement and analysis, as well as comments from those who have managed to get their hands on the new models, and here are some of the tidbits we've seen.
iMac
- In its hands-on review, Gizmodo highlights the fact that the expanded chassis compared to the previous 20-inch and 24-inch models allowed Apple to double the number of RAM slots to four, allowing the new iMac to accept up to 16 GB of RAM.
- Gizmodo also notes that the larger chassis allowed Apple to upgrade the audio performance on the new models, yielding a "noticeable difference".
- The use of quad-core Intel Core i5 and i7 processors at the high end of the 27-inch model marks Apple's first use of desktop class processors in its "thin" iMac designs. Apple has traditionally used mobile processors in its iMac line for their lower thermal output, but the large chassis of the 27-inch model apparently allows for sufficient ventilation to permit the use of desktop processors.
- The 27-inch iMac supports video input via its DisplayPort connector, allowing the machine to be used as a display for external sources.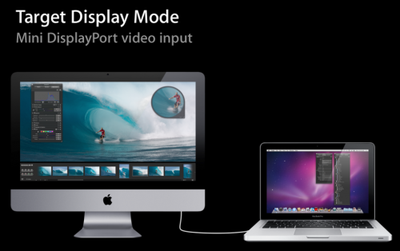 - The 27-inch iMac is wall-mountable via an optional
VESA adapter
, but the 21.5-inch model is not.
MacBook
- Engadget was able to get its hands on the new MacBook and notes that it feels more solid than the previous model. Gizmodo notes, however, that the new design looks and feels "chubbier" than the previous model, despite identical thickness.
- The new MacBook comes with a MacBook Air-style MagSafe power connector with the cord exiting from the side of the connector rather than from straight-on.
- The new MacBook now utilizes Mini DisplayPort for video output as opposed to the Mini-DVI used on earlier models. It also loses the Firewire 400 port and swaps in a combined audio in/out port for the separate ports present on its predecessor.
Overall Notes
- A report from French site Mac4Ever late last month was nearly dead-on in its claims, correctly pegging the inclusion of quad-core processors and an SD card slot in the new iMac, as well as the multi-touch Magic Mouse and the aluminum Apple Remote all announced today.