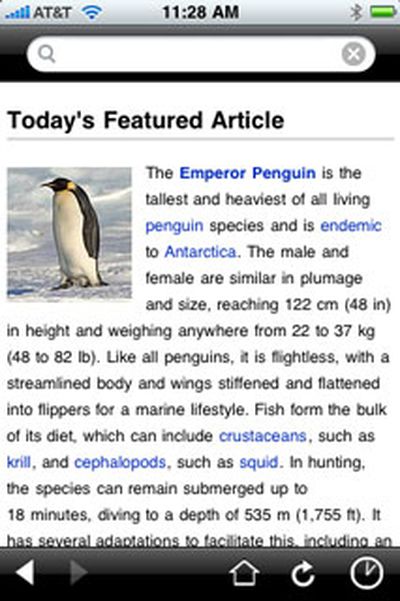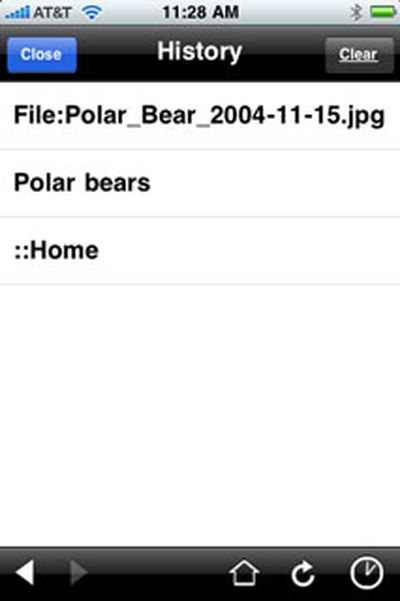 Wikimedia Foundation has released an official iPhone app to access Wikipedia, the online collaborative encyclopedia. The app offers an alternative to browsing Wikipedia's mobile version via the Safari app. Its App Store description states that the app's code is "100% open source and community built" and programmers are welcome to help with the app.
Focused on "being very simple and very fast," Wikipedia Mobile's current feature list is small compared to other existing apps - both free and paid - that offer capabilities such as bookmarking, offline viewing and the ability to change font sizes.
Wikipedia Mobile is free and available in the App Store here (link opens iTunes).