OS X Snow Leopard 10A432 Installer Tweaks, Public Launch on August 28th?
With yesterday's developer seed of the rumored OS X Snow Leopard "Golden Master" (Build 10A432), users with access to the latest version have been examining it for changes. Among the most obvious modifications, as noted by Gear Live, is a change in the install icon from Leopard's "galaxy" image to one portraying a snow leopard. The change likely reveals the art to be included on the physical installation media.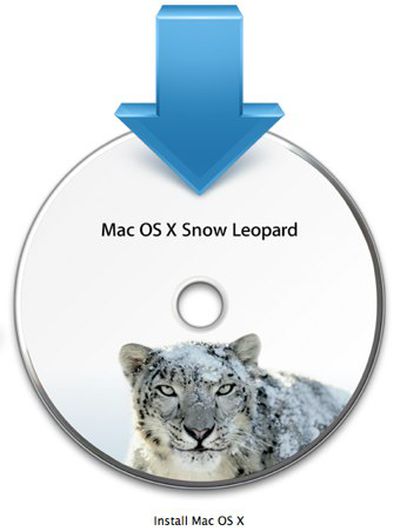 Image from Gear Live
Brazilian site
MacMagazine.com.br also shares
[
Google translation
] several screenshots of the installer application, noting several
changes to the installation process
when compared to Leopard, including the movement of Rosetta and QuickTime 7 to optional installs. The source also offers a
video
highlighting the Snow Leopard installer.
Notably, the source indicates several minor issues both in the installer and in the Snow Leopard build, leading
MacMagazine.com.br
to speculate that, contrary to numerous other reports, Build 10A432 may not in fact by the Golden Master version to be released to manufacturing.
Finally, both Daring Fireball's John Gruber and MacDailyNews have been hearing that Mac OS X Snow Leopard may be released on Friday, August 28th, ahead of Apple's previously-announced September launch window.