iPhone 3G S Launches Friday
Apple's new iPhone 3G S launches tomorrow Friday, June 19th.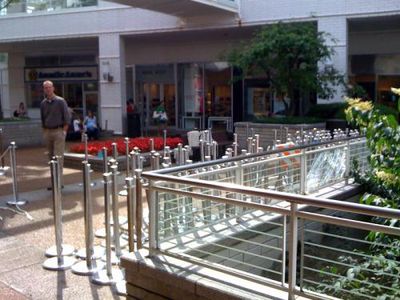 Preparations for iPhone 3G S launch in Oakbrook, IL
Apple's retail stores are
opening at 7 a.m.
in all time zones to accommodate the launch. MacRumors readers are
organizing meetups
at retail stores around the world. The first lines are
already forming
in Tokyo and New York. Meanwhile, the Oakbrook, IL Apple store is
preparing
for large crowds.
AT&T has detailed their launch as well. AT&T stores will also be opening 7 a.m. nationwide. And this year, customers also have the opportunity to buy at Best Buy or Wal-Mart retail stores.
Pre-order customers should begin getting their iPhone 3G S deliveries tomorrow. Those who reserved units at either Apple or AT&T retail stores will be able to visit the stores to pick up their units at any time during business hours. The Washington Post even profiled readers who have been obsessively tracking their iPhone 3G S orders in our forums.
AT&T has even posted this video of iPhone 3G Ss being packaged at their distribution center: