Next Generation iPhone Component Suppliers?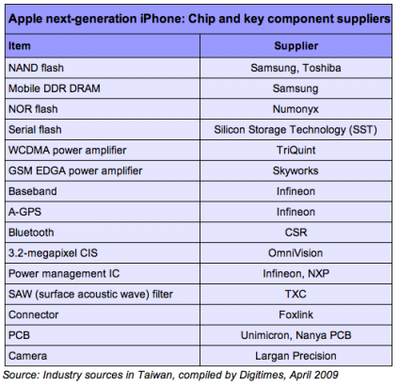 DigiTimes publishes
this list of component suppliers for the next-generation iPhone that is rumored to arrive in mid 2009. The component list isn't particularly revealing except it
reinforces
the rumor that Apple will be using a 3.2 megapixel camera from OmniVision in the next generation iPhone. The current iPhone uses a 2 megapixel camera.
DigiTimes' sources claim that the suppliers will begin shipping in May and the first batch is estimated at around 5 million units.