New Mac Mini Packaging Spy Shot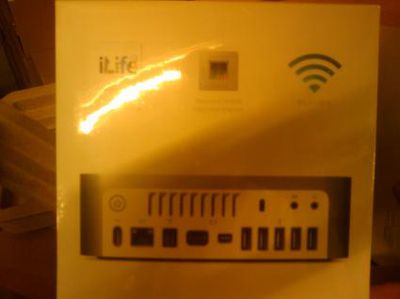 Earlier today, we received a product photo of what is claimed to be the new Mac Mini. Without another source, we
published
it on Page 2 and called it a likely fake.
OneMoreThing.nl, however, has received the same image and feels it's likely to be real. While some thought it was strange for Apple to feature the back of the Mini on the packaging, it follows the same format as the back of their current Mac mini retail box (Photo of back of current box).
Meanwhile, the logo depicted in the photograph represents the NVIDIA chipset:

This would be consistent with rumors, circulating spy shots and expectations of an imminent Mac mini update. Previous reports from Kodawarisan have
predicted
updates as early as Tuesday.