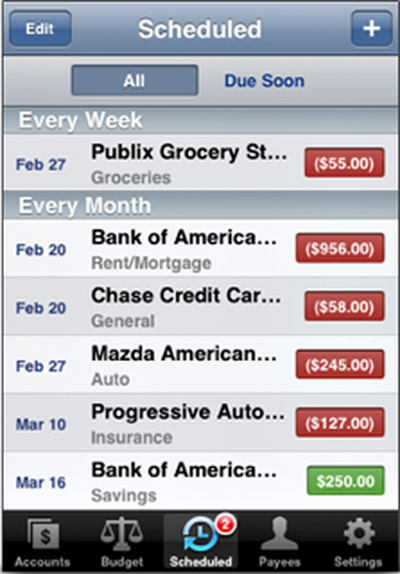 TUAW provides a sneak peak at Cha-Ching, an upcoming iPhone version of the popular money management software for Mac.
Just like the Mac version, Cha-Ching mobile allows you to create multiple account and manage your budget, schedule payments, and add payees. Probably the most amazing feature is the ability to sync all of the data from the Mac version of Cha-Ching wirelessly to your iPhone/iPod touch.
The iPhone version of Cha-Ching also takes advantage of the platform's location tracking features to allow users to tag payees based on their location. Finally, Cha-Ching provides a simple way to add notes to transactions in order to assist in budgeting and record-keeping.
Cha-Ching will be available soon from the App Store at a price of $2.99.