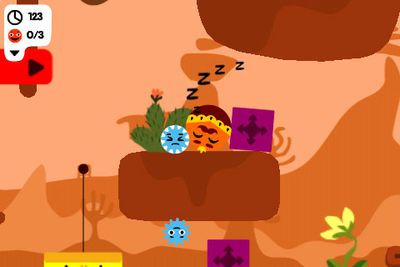 Rolando
It's been a big week in iPhone gaming this week with a couple of major releases of long anticipated titles and a big announcement by Konami.
Rolando - We first covered this game back in July and was one of the first iPhone games we got excited about. It finally arrived and first impressions are very good.
SimCity - EA's SimCity is a near complete port of the PC version of SimCity 3000 and adds to EA's impressive list of iPhone games.
HydroTilt - An otherwise unknown title in which you navigate a water bead through a 3D maze. Makes good use of the iPhone's accelerometer.
Konami announced that it would be releasing a number of new titles for the iPhone including Metal Gear Solid Touch, Dance Dance Revolution S Lite and Silent Hill: The Escape.