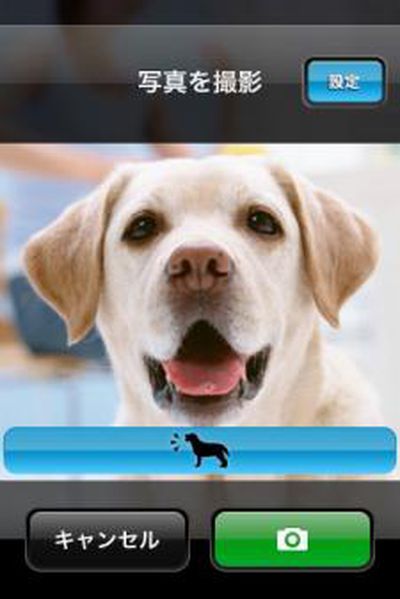 An example of an app that fills a very specific need is Bow cam [App Store], a $0.99 application that is self described as "the greatest application for all the dog lovers".
Why not take a photo with the normal iPhone camera?
Whenever you take picture of your dog, the most difficult part is to attract his attention. Bow Cam is the best solution for it. Launch the app, and once you are ready, touch the "BOW" button. The iPhone will bark and call the dog for you!!
There are 10 different barking sound effects so select the one your dog most
Yes, this app will bark for you, in order to capture your dog's attention. Credit to the developer for originality.
App Store Link: Bow cam, $0.99
[via AppCraver]