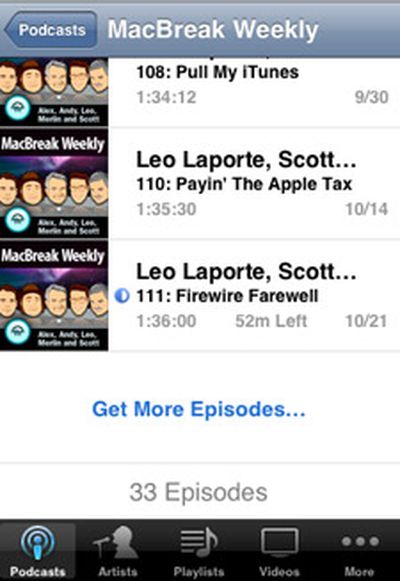 TUAW posts another screenshot from the iPhone 2.2 Firmware Beta 2 that has been provided to developers.
This new screenshot seems to reveal that Apple will be delivering over-the-air Podcast downloads on the iPhone and iPod Touch.
TUAW speculates that this may be why Apple rejected the Podcaster application. The "Get More Episodes" button in the latest beta firmware does not appear to be functional at this time.
Apple seeded iPhone 2.2 beta 2 to developers last week, but has not yet announced when end users can expect it to become available.