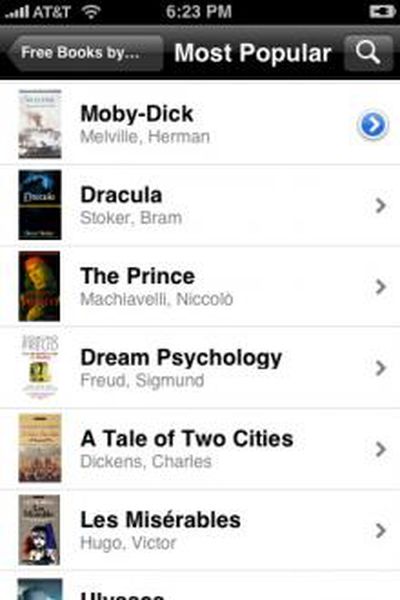 Forbes reveals that Stanza [App Store], a free eBook reading application for the iPhone, has distributed over 395,000 copies via the App Store.
Forbes notes that this exceeds the estimated number of Kindles sold for 2008 and likely makes the iPhone the biggest eBook reader on the market. To be fair Stanza is a free download, but the intent is still there.
Stanza, like Kindle, lets users download new content directly to their device. It has a snappy interface that allows readers to flip through a book simply by tapping the edges of the page and responds far faster than Kindle's poky E-ink screen, which takes about a second to turn pages. On the downside, the iPhone's LCD screen can strain eyes after hours of reading and chews through battery power far faster than Kindle or the Sony Reader, both of which can go without recharging for days.
At the moment, however, all of the titles available to Stanza are public domain titles while the Kindle commands premium pay titles. Stanza's developer is working on deals with major publishers to try to sell newer eBooks to its users.
"Once we've got that kind of deal done," says Prud'hommeaux, "you'll be able to do everything on the iPhone that you can now do on the Kindle: browse, purchase, download and read a book without interacting with your computer in any way."
Stanza users are said to have downloaded over 2 million of the public domain eBooks at this time.