Google's Android Arriving Tomorrow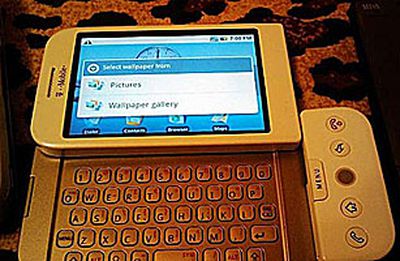 The big news this week will be the announcement for the first Android device from Google,
HTC
and T-Mobile. T-Mobile sent out invitations to the media to "experience the first Android-powered phone" on Tuesday, September 23rd.
A video demo from Google demonstrates the device's browser and interface of the upcoming device. The new device is said to be priced at $199 and "showcase the Google brand" and incorporate a swivel-out full keyboard along with an accelerometer and a large touch screen.
The new platform will obviously draw comparisons with Apple's iPhone. Google is promoting the openness of its platform at a time when Apple is seeing more criticism about its App approval process. Google will be introducing its own Android Market which provides developers a central repository for application sales and distribution. At launch, the Android Market will only offer free applications, but billing support should be coming at a later date. Unlike the App Store, the Android Market has no approval process and any developer can upload any application.
One of the particularly successful iPhone developers, however, is staying away from Android. Steve Demeter, who made headlines last week for having made $250,000 in sales of his iPhone game Trism, told AlleyInsider that the availability of multiple handset models could introduce more headaches than its worth:
Do I want to be spending 6 months to write the game, and another 6 months making it compatible? If I had Trism available for Android, and there are 50 Android devices and every time one of them crashes (the users) contact me, do I want that?
Instead, Demeter has been hiring and is working on 5 more iPhone games.