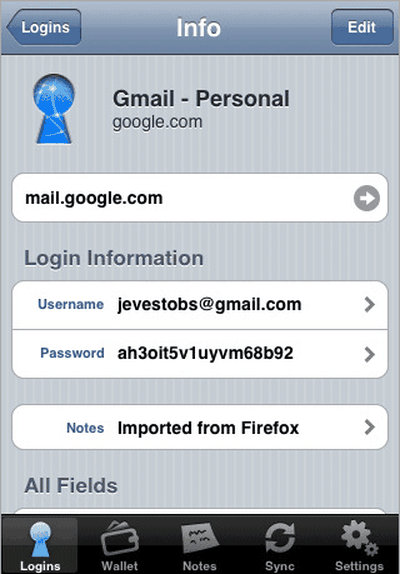 Agile Web Solutions
has released their iPhone-native version of
1Password
. The free application provides a long needed feature on the iPhone: password management. While the iPhone's on screen keyboard provides reasonable predictive capabilities when writing a text or email, it comes in no use when entering logins and passwords in Safari.
1Password provides a free solution for iPhone and iPod Touch users that keeps security in mind. The application encrypts all your passwords and even provides two levels of defense with an Unlock Code and Master Password. While the free standalone application will manage your iPhone passwords by itself, the real strength lies in the use alongside the Mac desktop version ($34.95) of the application. The iPhone version will sync wirelessly with your Mac version to import all your passwords for use on your iPhone. A video of the Mac version demos its functionality.
In order to get automatic login and password functionality on the iPhone, the application does launch websites within its own built-in web browser. The browser provides comparable functionality to Apple's own Safari browser including zooming and panning.