More iPhone 3G Photos, and Side by Side with Original iPhone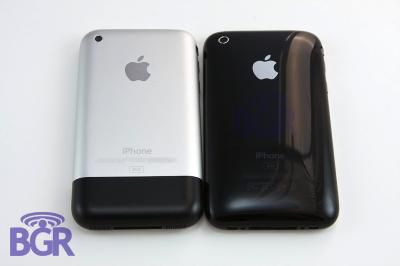 BoyGeniusReport managed
to get their hands on a iPhone 3G and posted a
gallery
(
mirror
) with some good quality photos of the new iPhone. Unfortunately their iPhone has not been activated so little else could be revealed.
While we've covered iPhone 2.0 firmware screenshots in the past, WinSuperSite has compiled (one, two, three) an extensive gallery of photos of the iPhone 2.0 Firmware and installation process.
The iPhone 3G will become available on July 11th internationally. Apple is also expected to release the 2.0 Firmware for the original iPhones at that time.
Update: Video unboxing of the iPhone 3G.