iPhone Apps Announced: Super Monkey Ball, Loopt, Pangea games
During today's Worldwide Developers Conference keynote, Apple showed off some of the applications that have been developed using the iPhone Software Development Kit. We've highlighted some apps of interest here.
Sega Super Monkey Ball
Initially previewed at the SDK launch, Super Monkey Ball now includes over 100 levels. In playing through the last world, Sega demonstrated how they used the iPhone's accelerometer to control the movement of the character.
Loopt
Loopt is described as location-aware social networking. The app displays a map with pins representing where your friends are. User profiles can show a log of where you've gone and its simple to blog, send in a photo, text, or call your friends.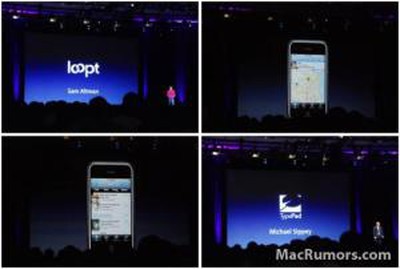 Pangea Games
Pangea Software
has ported 2 games to the iPhone. The first game is Enigmo, which is a physics-based game and makes advanced use of the touch controls as well as the CPU. The second game is Cro-Mag Rally, described as a "cave-man racing game." Both applications are priced at $9.99.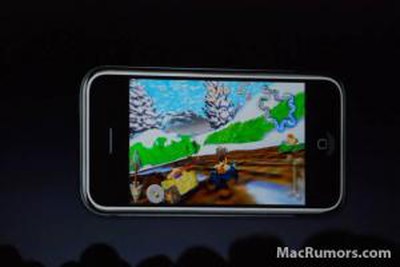 Band
Garageband in your pocket? Kind of... An independent developer, MooCowMusic from the UK developed Band that includes a virtual piano, drums, 12-bar blues "instrument", and a bass. All of the instruments sound very impressive and what you play can be recorded.

Thanks to our MacRumorsLive sponsors: MacHeist, Awaken, Crush FTP/Crush Sync, iPhoneRingToneMaker, StevenPriceProductions.
Top Stories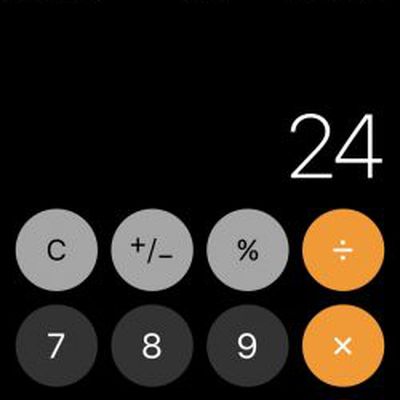 A bug in the built-in Calculator app in iOS 11 is getting some major attention this week, despite the fact that it's been around since iOS 11 was in beta testing. At issue is a calculator animation that causes some symbols to be ignored when calculations are entered in rapid succession. You can try it for yourself: Type 1+2+3 and then the equals sign into the Calculator app quickly. Due to...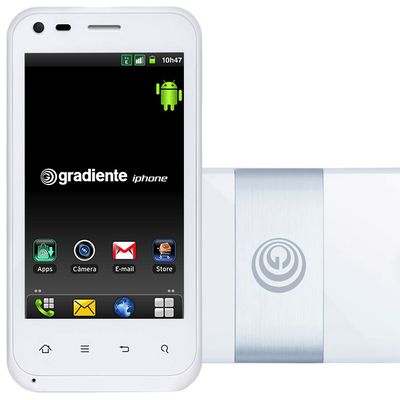 Apple has been involved in a long-running iPhone trademark dispute in Brazil, which was revived today by IGB Electronica, a Brazilian consumer electronics company that originally registered the "iPhone" name in 2000. IGB Electronica fought a multi-year battle with Apple in an attempt to get exclusive rights to the "iPhone" trademark, but ultimately lost, and now the case has been brought to...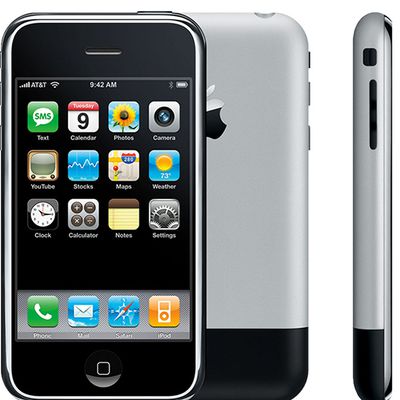 To commemorate the tenth anniversary of the iPhone, Apple marketing chief Phil Schiller sat down with tech journalist Steven Levy for a wide-ranging interview about the smartphone's past, present, and future. The report first reflects upon the iPhone's lack of support for third-party apps in its first year. The argument inside Apple was split between whether the iPhone should be a closed...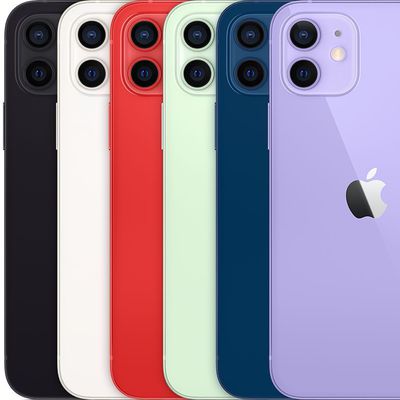 The iPhone 12 and iPhone 12 Pro arrived last October in a range of color options, with entirely new hues available on both devices, as well as some popular classics. The 12 and 12 Pro have different color choices, so if you have your heart set on a particular shade, you might not be able to get your preferred model in that color. iPhone 12 mini and iPhone 12 The iPhone 12 mini and iPhone 12...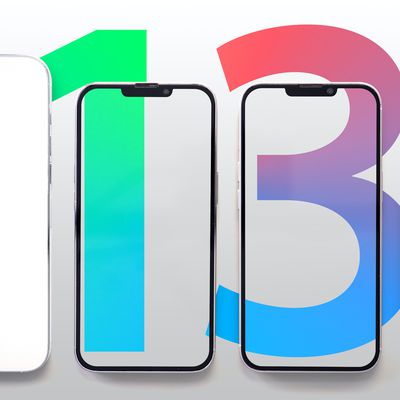 With the launch of Apple's iPhone 13 lineup believed to be just a few weeks away, we have compiled all of the coherent rumors from our coverage over the past year to build a full picture of the features and upgrades coming to the company's new smartphones. For clarity, only explicit improvements, upgrades, and new features compared to the iPhone 12 lineup are listed. It is worth noting that...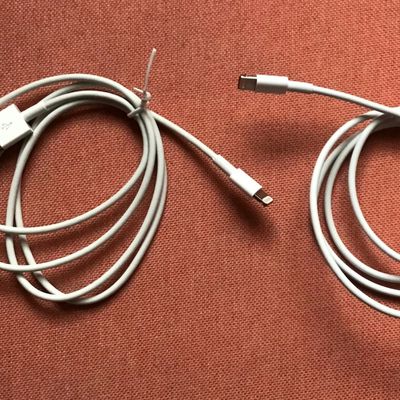 A normal-looking Lightning cable that can used to steal data like passwords and send it to a hacker has been developed, Vice reports. The "OMG Cable" compared to Apple's Lightning to USB cable. The "OMG Cable" works exactly like a normal Lightning to USB cable and can log keystrokes from connected Mac keyboards, iPads, and iPhones, and then send this data to a bad actor who could be over a...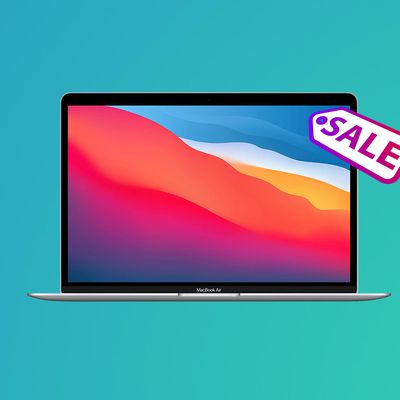 Amazon today introduced new low prices on the M1 MacBook Air for both 256GB and 512GB storage options. To start, you can get the 256GB model for $849.99, down from an original price of $999.00. Note: MacRumors is an affiliate partner with Amazon. When you click a link and make a purchase, we may receive a small payment, which helps us keep the site running. Only Silver and Gold are...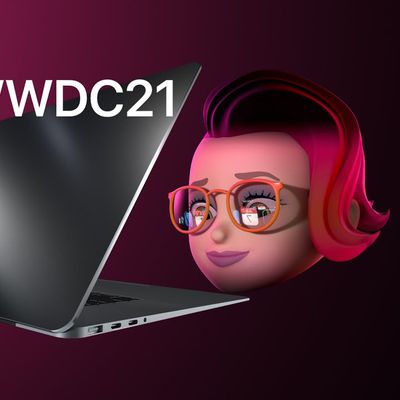 New MacBook Pro models are coming at WWDC, according to leaker Jon Prosser who has a mixed track record when it comes to predicting Apple's plans. Subscribe to the MacRumors YouTube channel for more videos. Prosser provided no additional information, but there are new 14 and 16-inch MacBook Pro models in the works. The new MacBook Pros will feature the most radical redesign to the MacBook Pro ...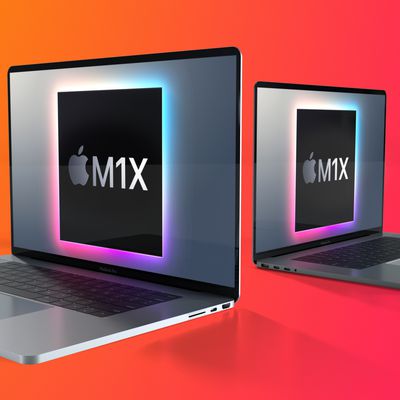 The upcoming 14-inch MacBook Pro is set to be more expensive than the current 13-inch MacBook Pro and both the 14 and 16-inch models will offer the same performance, according to the leaker known as "Dylandkt." The leaker shared the information on Twitter, explaining that both of the upcoming MacBook Pro models, expected to come in 14 and 16-inch sizes, will feature the same performance due...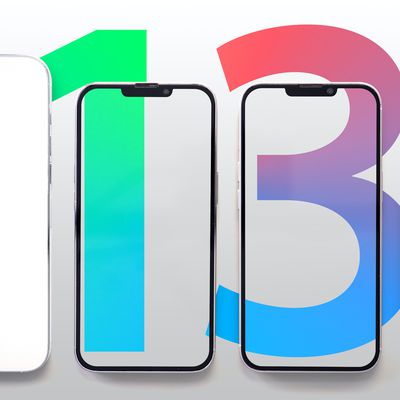 The iPhone 13 will feature low earth orbit (LEO) satellite communication connectivity to allow users to make calls and send messages in areas without 4G or 5G coverage, according to the reliable analyst Ming-Chi Kuo. In a note to investors, seen by MacRumors, Kuo explained that the iPhone 13 lineup will feature hardware that is able to connect to LEO satellites. If enabled with the relevant...