iPhone Apps Announced: Super Monkey Ball, Loopt, Pangea games
During today's Worldwide Developers Conference keynote, Apple showed off some of the applications that have been developed using the iPhone Software Development Kit. We've highlighted some apps of interest here.
Sega Super Monkey Ball
Initially previewed at the SDK launch, Super Monkey Ball now includes over 100 levels. In playing through the last world, Sega demonstrated how they used the iPhone's accelerometer to control the movement of the character.
Loopt
Loopt is described as location-aware social networking. The app displays a map with pins representing where your friends are. User profiles can show a log of where you've gone and its simple to blog, send in a photo, text, or call your friends.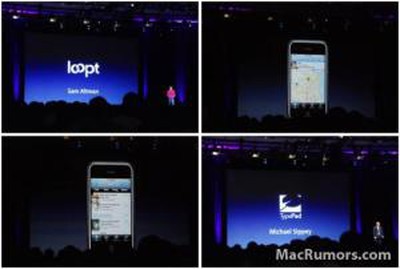 Pangea Games
Pangea Software
has ported 2 games to the iPhone. The first game is Enigmo, which is a physics-based game and makes advanced use of the touch controls as well as the CPU. The second game is Cro-Mag Rally, described as a "cave-man racing game." Both applications are priced at $9.99.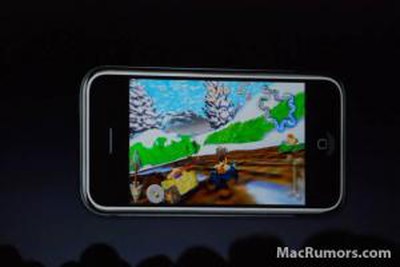 Band
Garageband in your pocket? Kind of... An independent developer, MooCowMusic from the UK developed Band that includes a virtual piano, drums, 12-bar blues "instrument", and a bass. All of the instruments sound very impressive and what you play can be recorded.

Thanks to our MacRumorsLive sponsors: MacHeist, Awaken, Crush FTP/Crush Sync, iPhoneRingToneMaker, StevenPriceProductions.
Top Stories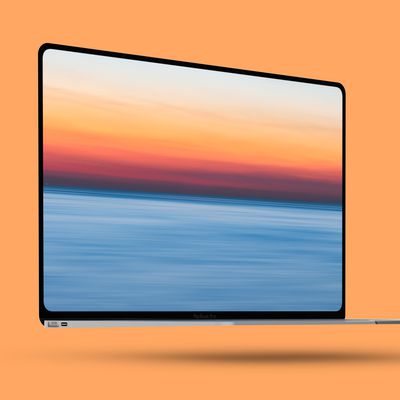 Apple is believed to be working on a completely new, high-end version of the MacBook Air, according to recent reports. Bloomberg's Mark Gurman, who often reveals accurate insights into Apple's plans, has repeatedly discussed the company's work on a high-end MacBook Air. Apple analyst Ming-Chi Kuo and leaker Jon Prosser have also referred to a similar MacBook Air model. The high-end...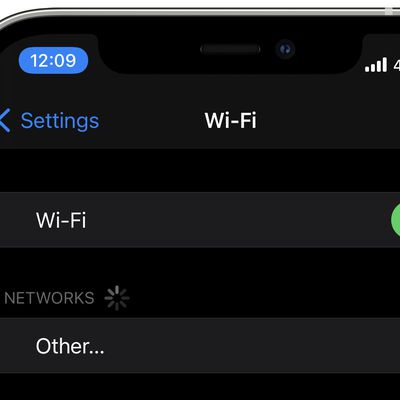 A wireless network naming bug has been discovered in iOS that effectively disables an iPhone's ability to connect to Wi-Fi. Security researcher Carl Schou found that after joining a Wi-Fi network with the name "%p%s%s%s%s%n" his iPhone's Wi-Fi functionality was left "permanently disabled." Changing a hotspot's SSID did nothing to correct the problem, with even a reboot failing to make a...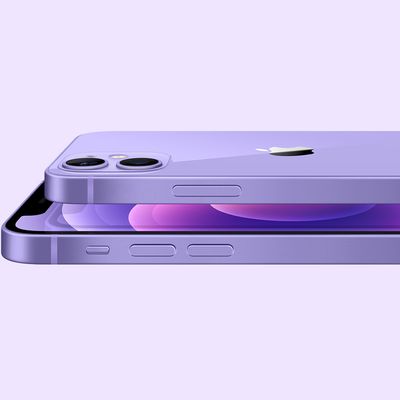 Following widespread reports that the iPhone 12 mini has experienced poor sales performance, at least relative to other iPhone 12 models, Taiwanese research firm TrendForce today claimed that production of the device has already ended. According to TrendForce, the iPhone 12 mini "reached End-of-Life ahead of time" during the second quarter of 2021, suggesting that Apple will focus on selling ...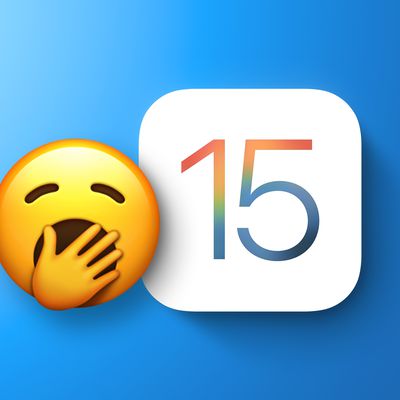 Users appear to be underwhelmed by Apple's upcoming iOS 15 and iPadOS 15 updates, according to the findings of a new survey by SellCell. The survey asked 3,000 iPhone and iPad users, evenly split between men and women, aged 18 or over in the United States, what they thought of iOS 15, iPadOS 15, and the naming of the upcoming iPhone 13 lineup. Over 50 percent of all of the survey's...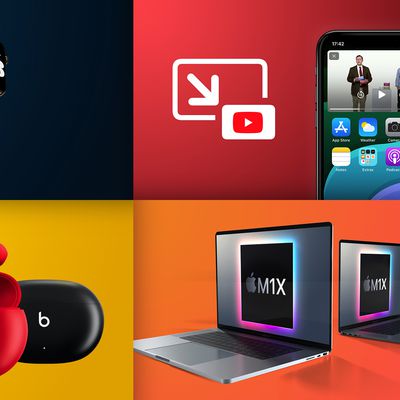 The Apple news cycle started to move beyond WWDC this week, but that doesn't mean there still wasn't a lot to talk about, led by the official debut of the much-leaked Beats Studio Buds that might give us a hint of what to expect for the second-generation AirPods Pro. With no hardware announcements at WWDC, we also took a look at when we might finally see the long-rumored redesigned MacBook...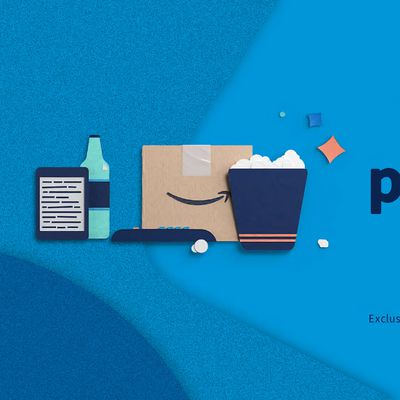 Amazon's annual Prime Day event has officially kicked off today, beginning 48 hours of discounts, offers, and tons of savings across Amazon's storefront. This includes everything from home electronics to clothing, jewelry, video games, movies, and much more. Note: MacRumors is an affiliate partner with these vendors. When you click a link and make a purchase, we may receive a small payment,...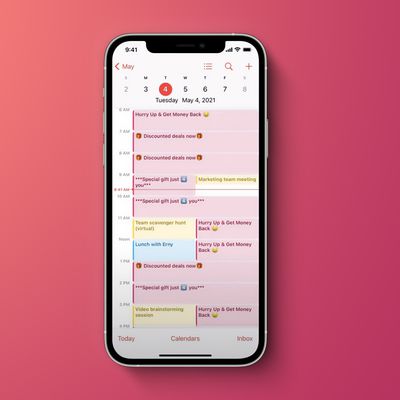 Despite previous attempts to put the situation at rest, some iCloud users continue to experience spam calendar invitations, causing their calendars to be filled with random events. The situation received widespread coverage in 2016, where Apple said that it was "actively working to address this issue" by "identifying and blocking suspicious senders." Victims are targeted in various ways. The ...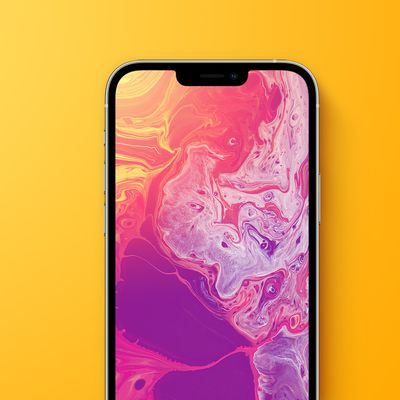 Apple will likely unveil its next-generation "iPhone 12s" or "iPhone 13" lineup in around two and a half months from now, and ahead of time, Taiwanese research firm TrendForce has outlined its expectations for the devices. A summary of TrendForce's expectations:Apple will unveil four new iPhones in September, including a mini model, a standard model, and two Pro models. September is the...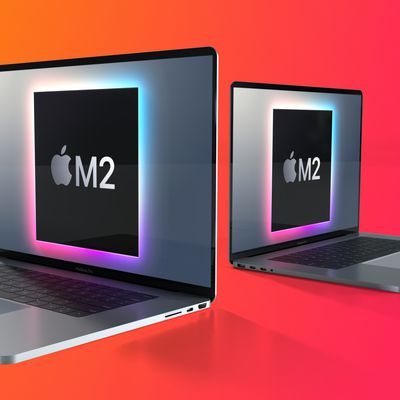 With no sign of redesigned MacBook Pro models at this year's WWDC, when can customers expect the much-anticipated new models to launch? A number of reports, including investor notes from Morgan Stanley and Wedbush analysts, claimed that new MacBook Pro models would be coming during this year's WWDC. This did not happen, much to the disappointment of MacBook Pro fans, who have been...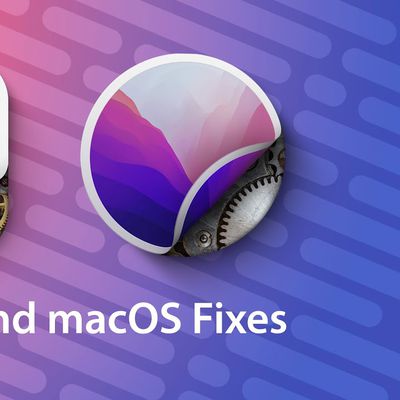 With iOS 15 and macOS Monterey, Apple is adding several quality of life improvements, which are designed to address some of the complaints that people have had with these operating systems for years now. Subscribe to the MacRumors YouTube channel for more videos. In our latest YouTube video, we're highlighting some of our favorite "fix" features that address long-running problems in iOS and...