Apple has posted two new "Get a Mac" ads again featuring Justin Long and John Hodgman playing "Mac" and "PC", respectively.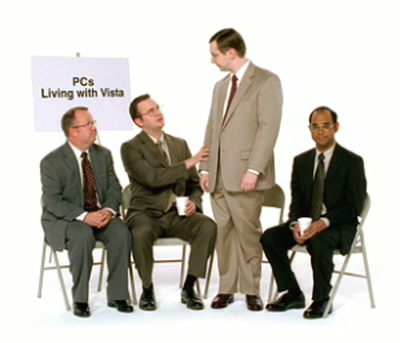 Group
- features "PC" participating in a support group for "PCs Living With Vista."
Pep Rally - focuses on Apple's recent success in the education market and its position as "the number one notebook on college campuses."
Update: Apple has added another ad, called Sad Song, in which "PC" sings a brief country-themed song entitled "The Vista Blues."