More Screenshots from iPhone 2.0 Firmware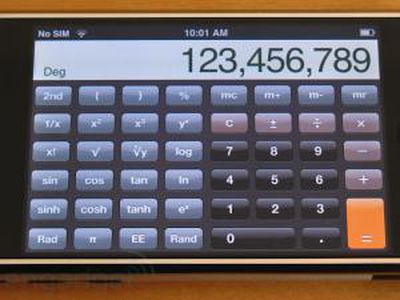 Engadget
has posted an
extensive gallery
of photos from the upcoming iPhone 2.0 Firmware. Several of the new features have been
detailed
before. A few highlights from
their experience
:
- No contact search
- Calculator supports sideways orientation (see photo above)
- New button in calendar view doesn't do anything yet (screenshot)
- App Store present, but doesn't work yet
- Wifi networks can be ordered in preference (screenshot)
- Multi-select in Mail to move/delete. (screenshot)
Apple is currently seeding version 1.2 Beta to enterprise beta testers and select iPhone developers. The final version will be renamed "2.0" and released in late June.