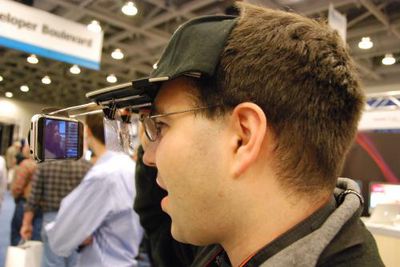 The iLidz Personal Media Viewer was previewed at Macworld, promising "a large screen viewing experience at a fraction of the cost."
Simply insert your iPhone into the iLidz media viewer, look through the magnifying glass and adjust until focused. Voila. Hands free viewing. I can't say I necessarily felt like I was looking at a large screen, I suppose being hands free while watching a movie could be useful.
For the story behind iLidz, see i-lidz.com. The $29.95 iLidz is being fine tuned for mass production.