'Don't Give Up on Vista' Web Ad
Several readers have noted a new web-only advertisement from Apple that has appeared on a number of sites, including News.com, Engadget.com, and PCMag.com.
The Apple advertisement features "Mac" and "PC" as played by Justin Long and John Hodgman in a web ad composed of two separate components. The first is a traditional 720x90 pixel horizontal leaderboard at the top of the page as well as a large vertical rectangle on the right side of the page featuring the actors.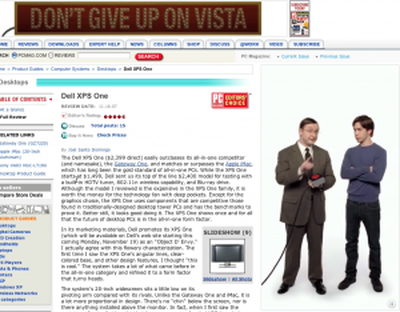 The Flash-based ad allows the visitor to play the ad in its entirety with audio. A full video capture of the advertisement is mirrored here.