Mac OS X Leopard Support Issues and Cool Features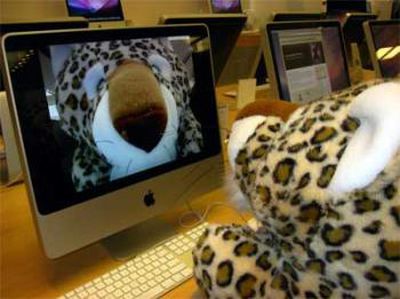 The launch of Mac OS X Leopard has generated a lot of discussion in our
Forums
resulting in 8015 new posts on Friday. This comes second to the previous one-day record of 8143 posts that was achieved on
iPhone launch day
.
To organize this volume of posts, we've split the Mac OS X forum into:
Mac OS X
Mac OS X Help and Troubleshooting
Mac OS X 10.4 and Earlier
Leopard Meetup Events
Please direct your posts to the appropriate forum.
Here are a couple of solutions to some early problems:
Solution to the "Installer Blue Screen" hang - blamed on Application Enhancer
Solution to Hard Disk not appearing on Install "Choose a Destination".
Tips from Apple for iChat backdrop effects.
Apple has already issued a Software Update Login & Keychain Update 1.0 which addresses issues with old account passwords, connecting to some 802.11b/g wireless networks and FileVault password changes.
And some interesting new Leopard features:
Photo Mosaic Screensaver: Choose a photo album from the Desktop & Screen Saver control panel, then click on the 3rd "Display Style" (Mosaic). (ed note: Very cool.)
iTunes Visualizers (iTunes -> View -> Visualizer): Lathe, Jelly and Stix
Spotlight can be used as a calculator
Control Panel -> Speech -> Text to Speech. New Alex Voice in Leopard.
DVD Player with Chapter Index and Full Screen Controls
Retro and Security screensavers are included in the Developer Tools (instructions)