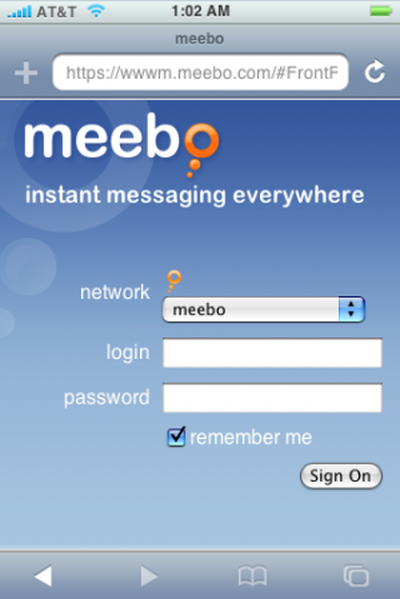 Meebo has launched their web-based instant messaging client for the iPhone tonight. iPhone users can simply browse to Meebo.com and will automatically be directed to the iPhone-formatted site.
The instant messaging client appears to work very well on the iPhone interface.
Web-based instant messaging clients have gained a lot of interest due to the iPhone's lack of a native instant messaging client. Another notable web IM client comes from Mundu.com at http://iphone.mundu.com which is also well optimized for the iPhone.