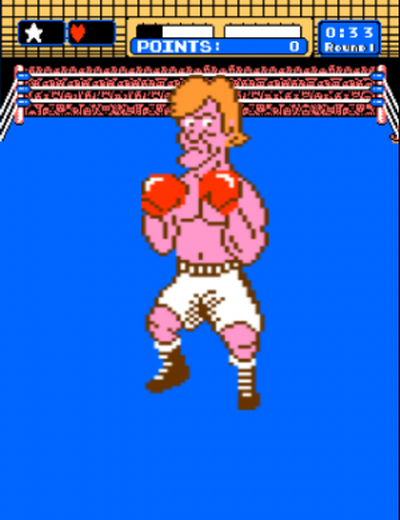 William Powers created a DHTML version of Nintendo game Punch Out! His version is called Knock Out! and allows you to punch by tapping the screen.
Instructions
- Throw uppercuts to the face or jabs to the stomach by tapping the screen.
- Dodge left or right by tapping the lower left/right corners of the screen.
Tips:
- Tap screen *slowly* if you get knocked out. (One of the limitations of DHTML is its response time.)
- Punch opponent directly after he takes a swing to get a stun punch.