.Mac Backup Update Coming?
With the new .Mac updates offered on Tuesday, it appears Apple is prepping an update to their Backup software.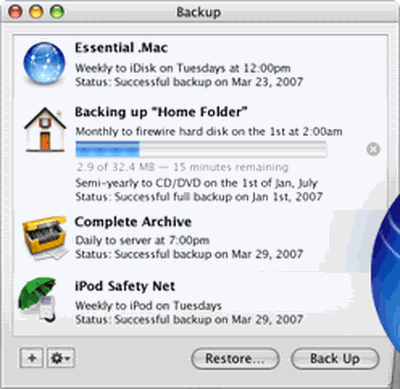 Apple's .Mac Backup page shows a screenshot from a newer version of Backup which provides some new backup options called "Essential .Mac", "Complete Archive" and "iPod Safety Net".
iPod Safety Net appears to allow you to backup data to your iPod.