iPhone Print Advertisement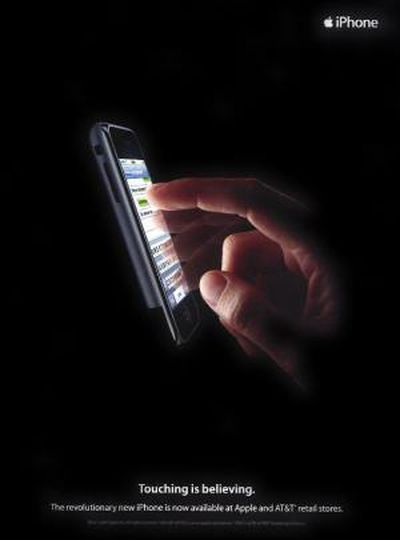 MacDailyNews publishes a full page print ad for the Apple iPhone which appears on the back cover of the August 2007 issue of Details Magazine.
The copy reads:
Touching is believing
The revolutionary new iPhone is now available at Apple and AT&T retail stores.
Update: The ad has been running in other print magazines since iPhone's launch.